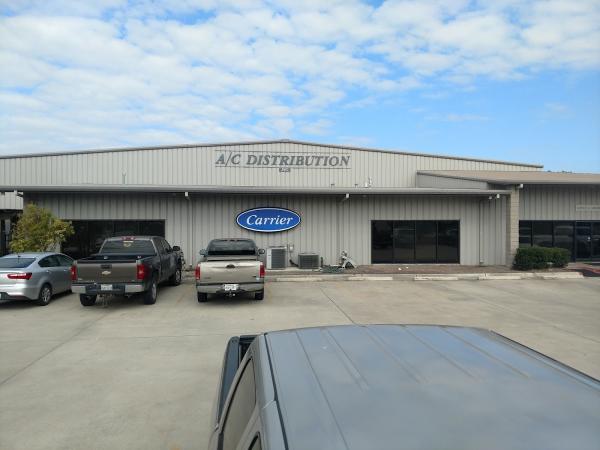 Bodine-Scott Air Conditioning Co.
Home Energy Audits, Commercial, Indoor Air Quality
"We have been using Bodine-Scott Air Conditioning Co. for years. We have purchased AC/Heating units from them, had service calls over the years and utilize their preventative maintenace plan. Always pleased with their honest, professional and outstan..."
FAQs
When Replacing the Outdoor Unit, Should the Indoor Unit Also be Replaced?
Under most circumstances, yes, you should replace both units at once. There are two main reasons that this is the best course of action. First, your home will benefit greatly from a matched system. All indoor and outdoor units are designed to work with specific other pieces of equipment to maximize energy efficiency and minimize the risk of failures. An indoor and outdoor unit that do not match will still be able to cool your home, but your energy costs may rise and you may need to invest in expensive repairs down the road. Second, replacing your indoor unit allows you to benefit from the latest design advances in the HVAC industry. Manufacturers are constantly working to make more powerful and efficient systems; with a new outdoor and indoor unit, your home will make the most of that new technology. Newer equipment will be quieter and environmentally friendlier in addition to reducing energy costs. Ultimately, the biggest thing to consider is the age of your current unit. If your system is very new and the indoor unit has no issues, it may be worthwhile to keep it. If it is more than a few years old, though, you will most likely get more use out of a replacement unit.
How Long do Air Conditioning Units Last?
Most air conditioners are designed to last about 10 years, but the specific life expectancy depends on the unit and its degree of use. In very hot areas, air conditioners need to be replaced more frequently because they work very hard throughout the cooling season than units that are used in mild areas and are used infrequently. Some modern air conditioners are built with certain features intended to extend their useful lifespans. For instance, some outdoor units are equipped with protective coatings designed to withstand harsh weather or salty coastal air. Depending on the climate of your area, it may be wise to opt for a unit designed to withstand those conditions and last as long as possible. In order to make the most of your air conditioning unit, you will need to keep it properly maintained. Routine home checks throughout the cooling season can catch many common issues, and maintenance steps such as cleaning or replacing the air filter will help your unit last longer. We also offer annual service agreements to help your unit keep cooling your home for as long as possible.
Why Does My Air Conditioner Turn On and Off?
Your air conditioner should cycle off occasionally during normal operation, but frequent cycles may be a sign of a maintenance issue. One possible cause is low refrigerant. To confirm the cause, locate the refrigerant gauge and see whether the R-22 level is in the recommended range. Your air conditioner does not actually consume refrigerant during its normal cycle, so a low refrigerant level is almost always the result of a leak. Another common cause of frequent cycling is a short or other electrical malfunction, which can cause the power supply to your air conditioner to be interrupted. Check the wires coming into your unit for any visible rust or corrosion to determine whether this is the issue. Like a refrigerant leak, an electrical problem calls for a certified technician to come to your home and carry out the repair.
Why Does My Air Conditioner Keep Freezing Up?
Sometimes, freezing is the result of a low outside temperature rather than an issue with the air conditioner itself. If your unit commonly freezes in the morning, the falling outside temperatures after sunset are likely the culprit. Try shutting off your air conditioner before going to bed at night and turning it back on in the morning. In many cases, this is enough to resolve the problem. Freezing can also be caused by a dirty air filter. Dust and debris can clog the filter and prevent cool air from leaving the machine; this cold air thus builds up inside your unit, causing ice to form. If your air conditioner uses disposable filters, contact us to find a replacement that is properly sized to fit your machine. If your unit has a reusable filter, wash it in cold water and allow it to air-dry completely before putting it back in the air conditioner. The most serious potential cause of freezing is a low refrigerant level, usually the result of a refrigerant leak. Check the refrigerant gauge to see whether the level has dropped below the recommended range. If this is the issue, call an HVAC company right away to schedule an appointment with a service professional.
Do You Provide R-22 Replacement?
In order to legally handle refrigerant chemicals, technicians need to be specially licensed. Fortunately, our NATE-certified technicians are fully qualified to work with refrigerant chemicals. We will come to your home promptly, recover your existing refrigerant for service purposes and replace it to keep your air conditioner running at maximum efficiency.
Other questions that you might have are answered on the FAQ page of our website.
i